PENLER's First Roundtrip Paves the Way for Accelerated Growth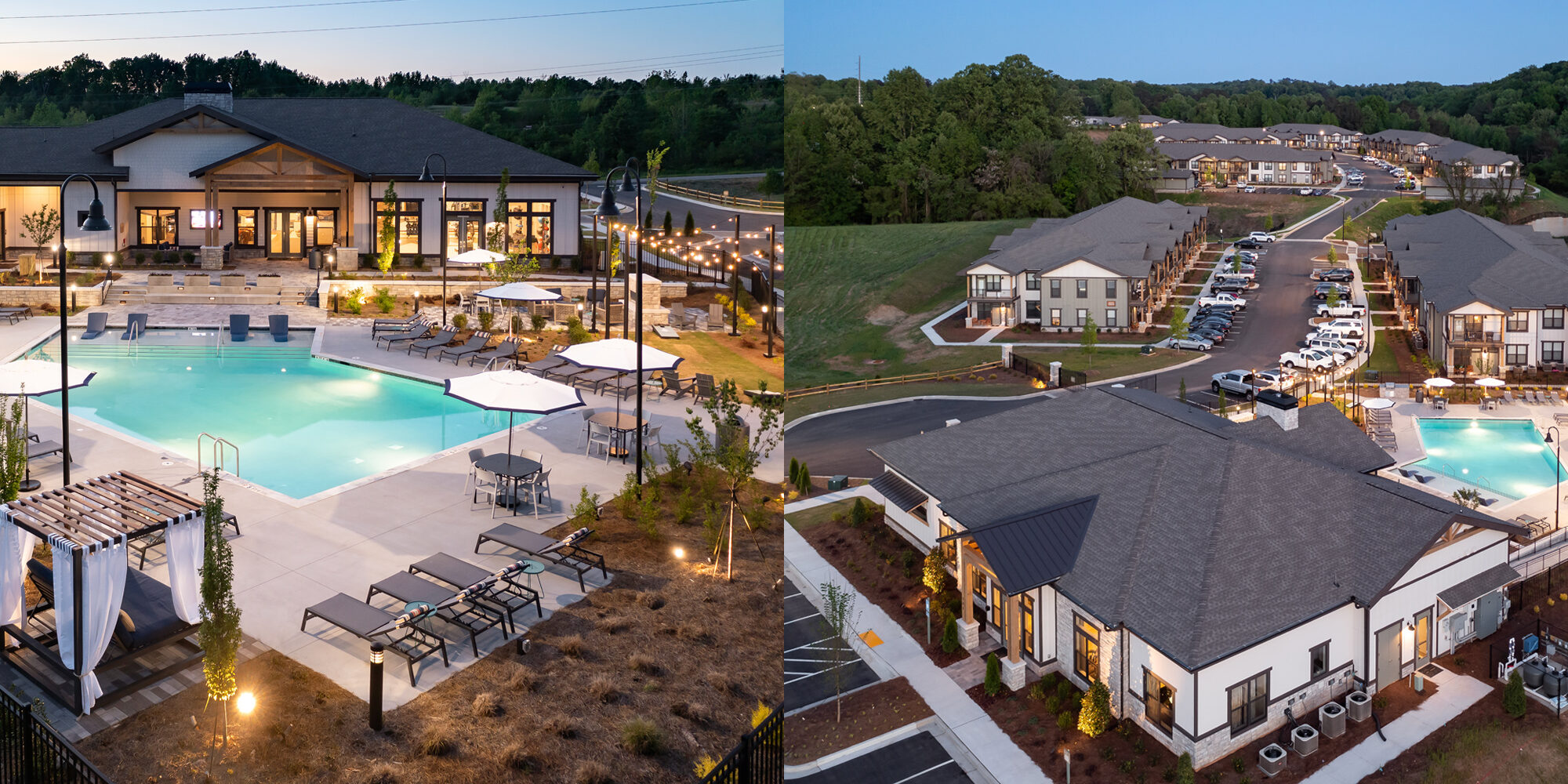 Atlanta (September 2021) – PENLER, an Atlanta-based multifamily real estate investment platform, recently sold its first 240-unit development project to a Florida-based real estate investment firm. PENLER also recently hired three new employees to help manage its rapid growth.
The sale of The Parker in Dawsonville, Georgia closed Wed. Sept. 1. The buyer, Advenir, LLC, is a vertically integrated, Miami-based real estate company with 14,000+ units throughout the Sunbelt region.  
"We greatly appreciate those that made the project a success: NXT Capital, Synovus Bank, McShane Construction, Dynamik Design, Summit Engineering and Crosby Interiors," said PENLER Managing Partner Brian Metzler.
"PENLER delivered this project ahead of schedule during very difficult times due to supply chain disruptions from COVID-19," said Kevin Rostowsky, Co-Head of Real Estate Finance with NXT Capital. "They delivered on all fronts from construction completion to leasing. NXT Capital is extremely proud to have partnered with PENLER on this successful outcome."
The Parker, located on the prestigious Ga. 400 corridor, has 240 one-, two- and three-bedroom apartments. Amenities include a great lawn, a resort-style pool with sundeck and grilling areas, a dog park and walking trails. The clubhouse features a 24-hour fitness center, cybercafé and activity areas.
"This is PENLER's first round trip with joint venture partner NXT Capital, from acquiring the land, developing the project and concluding with a successful sale," added Managing Partner Graham Carpenter. "Though PENLER will celebrate its third anniversary in January, this sale propels us past the start-up phase of our firm's growth."
The firm is also adding three new employees.
David Deriso is now PENLER's Director of Construction. His 30+ years of experience includes leadership positions with Post Properties, Lane Company and North American Properties.
Jim Sencen, CPA has accepted the position of Controller, overseeing the firm's accounting functions.
Connor McAdams joins the firm as a Development Associate. McAdams will focus on managing and growing the firm's development pipeline.
The Atlanta-based firm's portfolio includes properties across the Sunbelt with seven new projects in the pipeline. Its strategy is to deliver first class multifamily rental communities in suburban markets with little new supply, great demographics, good schools, and proximity to retail and employment centers.
About PENLER
Launched in early 2019, PENLER is a full-service multifamily real estate operating platform focused on major metropolitan areas across the Sun Belt. Led by seasoned professionals with deep knowledge of markets and conditions, as well as an expansive vision for seizing new opportunities, PENLER uses best-in-class investment, development and asset management processes. For more information, visit www.PENLER.com.
###
Media contact: Terri Thornton 404-932-4347 Terri@TerriThornton.com