PENLER to Build The Parker in Dawsonville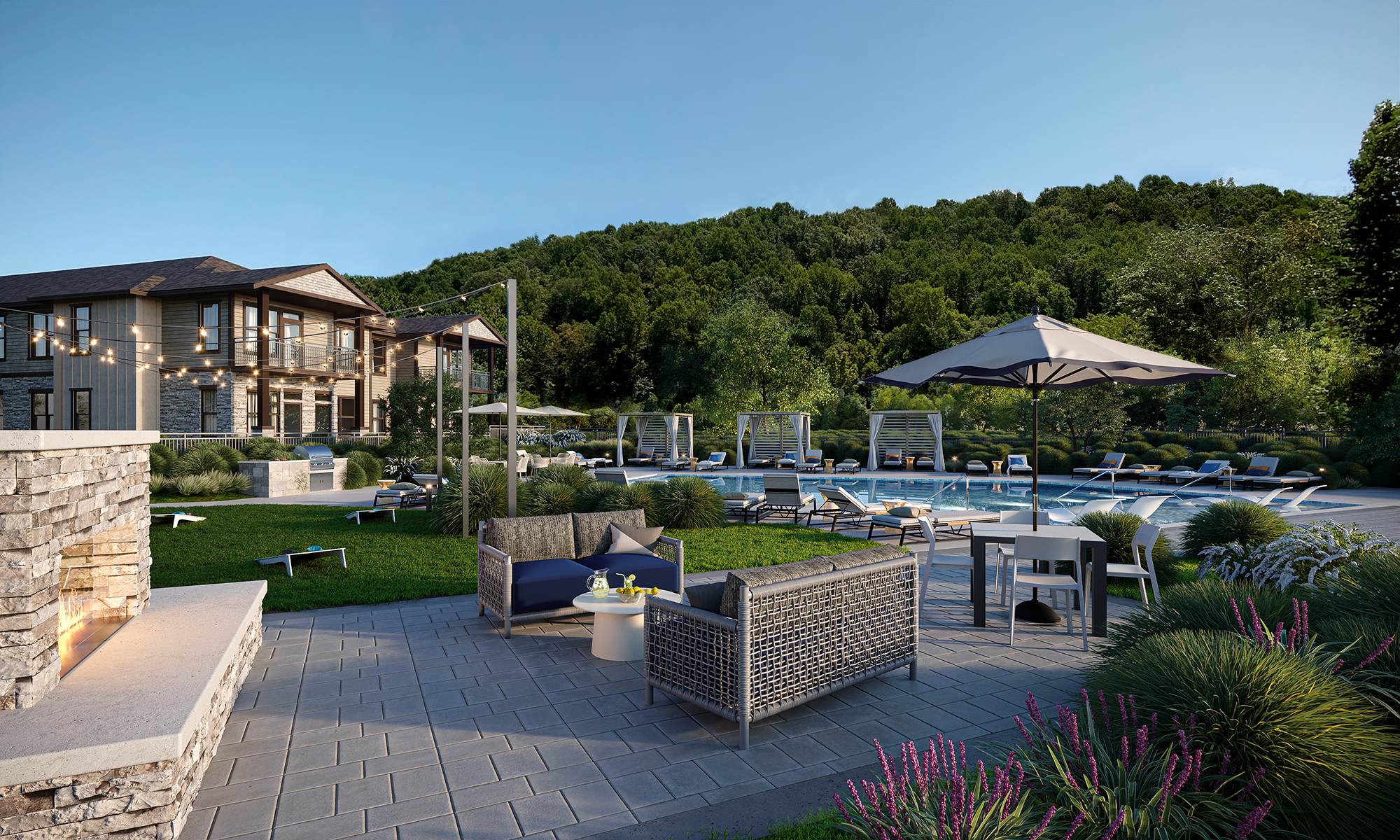 Atlanta (Nov. 25, 2019) – PENLER, an Atlanta-based multifamily real estate investment platform, is announcing the construction start of its first development – The Parker in Dawsonville, Georgia.
"Our strategy is to enter suburban markets with little new supply, great demographics, good schools, proximity to retail and employment centers and deliver first class multifamily rental communities," said Managing Partner Brian Metzler. "We will build cost-effectively and deliver a luxury product with high-end unit finishes and an impressive amenity packages at rents attainable to a large portion of households in the area."
The development will utilize only a portion of the site, a flat meadow sitting alongside Thompson Creek and a heavily forested hillside, leaving over half of the large 40-acre site undisturbed. The two-story gated community will have 240 one-, two- and three-bedroom apartments. Amenities will feature a centrally located 1.3-acre great lawn and resident gathering area as well as a large resort-style pool with sundeck and grilling areas, a dog park and walking trails. The clubhouse will feature a 24-hour fitness center, cyber café and activity areas. The apartments are direct entry, which means residents will walk directly into their apartments without stairwells or corridors, creating a townhome feel and blending in with the high-end residential housing nearby.
Located just south of the foothills of the North Georgia mountains, Dawsonville and the site sit directly on the prestigious Ga. 400 corridor. The site is adjacent to one million square feet of retail space, including the North Georgia Premium Outlets, Publix-anchored Dawson Crossroads and Kroger-anchored Dawson Marketplace. The community is just a mile from a public park and boat launch on Lake Lanier.
"PENLER is less than a year old, so it's especially significant that our first development comes on the heels of our first acquisition earlier this fall," said Managing Partner Graham Carpenter, who leads PENLER's acquisition division. The Atlanta-based firm acquired Presley Uptown, a 230-unit luxury property in Charlotte, N.C. on Sept. 30. In October, the firm announced the addition of two new partners: Chief Financial Officer Mark Hinshaw and Director of Asset Management Alex Geeslin.
The Parker is expected to break ground this month with completion in the spring of 2021. "Two more development projects are in the pipeline and slated to break ground in the first half of 2020," Metzler adds. Penler's joint venture equity partner is NXT Capital while Synovus Bank provided the construction loan.
About PENLER
Launched in early 2019, PENLER is a full-service multifamily real estate operating platform focused on major metropolitan areas across the Sun Belt. Led by seasoned professionals with deep knowledge of markets and conditions, as well as an expansive vision for seizing new opportunities, PENLER uses best-in-class investment, development and asset management processes. For more information, visit www.PENLER.com.
###
Media contact: Terri Thornton 404-932-4347 Terri@TerriThornton.com